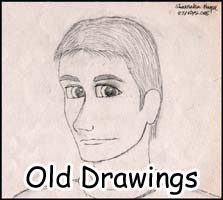 Introduced as a 15 year old school boy. Works weekends in a furniture shop.
He meets Sharni Hendry for the first time and falls in love with Lisa Kentley.
Tries to help his new friends with relationship issues but his old friends try to keep him out of trouble.

At aged 16 he starts college. Still works weekends in a furniture shop.
Now, officially dating Lisa Kentley.
He has constant conflicts with Steven Wilks.
He and Lisa Kentley looks Sharni Hendry when Vince goes missing.

Still goes to college aged 17. Starts playing the drums in his music classes.
He tries to help out the gang through the toughest time yet. He feels happy when his plans to help are accepted and 'executed'.